GPA Europe May 2020 Newsletter
A message from our Chairman
During a time when we are all dealing with ambiguity, rapid change, and a new set of expectations as it relates to COVID-19, I hope that all our members are keeping safe and healthy.
As we become accustomed to a new way of working, our work at GPA Europe continues. We are looking at ways to support our members, making continuous improvements to your new website and looking towards the future. GPA Europe is here for you. If you have suggestions, helpful insights, or something broader to share, reach out to us.
During our Annual General Meeting in November we presented the work that has been carried out to date, looking at the future of GPA Europe. We reached out to our members to support with actioning out our Key Strategic Initiatives:
Develop a value proposition tool adaptable to all members
Develop targeted marketing strategy and support with relevant tools
Develop a plan to address future energy/gas markets
Develop a training strategy to address members development needs
Thank you to all those who volunteered! The Key Strategic Initiative groups have all been meeting up over the past month with exciting discussions on the future of the industry and how GPA Europe fits into that future and our members need. Roadmaps have been created for each Key Strategic Initiative that will support the Goal, Vision and Strategy of GPA Europe. We will communicate these roadmaps and updates at this year's AGM.
As soon as we have updates on our Key Strategic Initiatives and our 2020 Conferences, we will provide updates on our Website, via newsletter and our Social Media sites. Don't forget to connect with us on LinkedIn, follow us on Twitter and join us on Facebook.
From all of us at GPA Europe, we wish to extend our heartfelt best wishes to you all and hope you and your families and colleagues remain well and strong during these challenging times.
Martin Copp, Chairman
---
GPA Europe Conferences in 2020
Obviously, you are all, by now, very aware of the global COVID-19 pandemic. Quite understandably, it is dominating every news feed around the world. While the situation prevents us from connecting with you all in person at this time, we are still looking at options for our postponed Spring Conference and GPA Europe AGM to take place at the end of 2020.
We understand that conditions are changing rapidly and will keep you all updated over the coming months.
Until that time, we will continue to keep you updated via our website and through our social media channels.  Get the latest event developments – connect with us on LinkedIn, follow us on Twitter and join us on Facebook.
---
Our newly redesigned website
We announced the launch of our newly redesigned website in March. If you haven't had the chance to log into your account, please do so here and ensure your data is up to date.
Depending on the level of membership you may be able to share your membership licence code with other members of your organisation so they can access the benefits of GPA Europe Membership. Ensure they sign up today!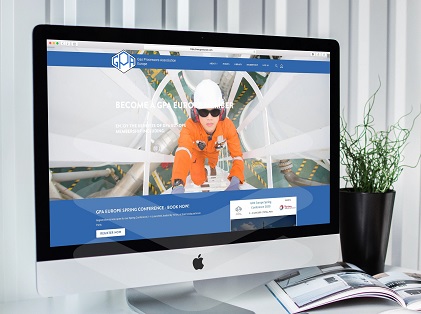 We hope that the new design will allow you to find our Conferences, Past Papers, In Brief Issues and News Articles more quickly and easily.

If you had an account with us on the old website, you can log in with the same username / email address. You will need to reset your password and can do that here.
---
Sponsorship and Exhibition Opportunities
We provide a direct marketing channel to Directors and Process Engineers within the natural Gas Processing Industry.

We have multiple sponsorship opportunities at our events, as well as advertising within In Brief and our Newsletter - contact us for more information.
---
In Brief
Our November 2019 Issue of In Brief is now out on the streets - Check it out!

If you would like to contribute to our June 2020 Issue, we have an opportunity to get involved. A chance to promote your name through the industry.

In Brief is a great opportunity to gain product recognition to the GPA Europe membership.

Please contact the GPA E Team for more information - [email protected]
---
GPSA Engineering Databooks - 14th Edition
The 14th edition of the GPSA Engineering Databook is now available with up to the minute improvements and the latest data.

The GPSA Engineering Databook is almost 1,000 pages of technical information and is the worldwide authoritative resource for technical and design information. It compiles basic design information together with data and procedures that can used by field and plant engineers to determine operating and design parameters.

Every process engineer should have one!
---
Gulf Energy Information
We have been continuing our partnership with Gulf Energy Information; you may know them better as the company who publish Hydrocarbon Processing, Gas Processing and LNG, Petroleum Economist and several other industry tomes.

If you would like to sample the product for free, just click on the graphic for a free trial subscription.
---
If you have news you would like to share with our members, please email us at [email protected]