Body
Welcome to our 
Annual Conference
9 - 11 October 2023
Get Ready
A conference and networking event organised by GPA Europe and hosted by BASF SE, organised for the European Gas Processing Industry. Celebrating 40 years of GPAE!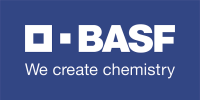 One of the strengths of GPA Europe is the large number of people who have been active members of our organisation and the industry for many years – several of whom will be presenting.

Our conference kicks off on Monday 9 October with a Workshop in the morning and BASF Plant Tours in the afternoon. The Technical Conference starts on Tuesday 10 October.
We have dedicated sessions for our Young Professionals on Monday 9 October. Find out more details here >
What's on?
 

YP Training Day

 

We have a one-day Young Professional Training on Monday 9 October.

It is Free.

 

Workshop

 

Three-hour Workshop on Gas Treatment to reduce emissions.

 

Keynote Address

 

Don't miss the Keynote address by Dr. Lars Kissau, President, Net Zero Accelerator.

 

Panel Discussion

 

Two-hours bringing participants fascinating debate and big picture outlooks from some of the big names in the gas processing industry.

 

 

BASF Plant Tours

 

A limited number of spaces are available on the BASF Plant Tour.

 

Technical Conference

 

Hear from selected speakers during the three-day programme.

 

 

Exhibition

 

We have limited, but high quality, exhibition space. Would you like to exhibit your wares?

 

 

Registration Passes

 

Don't delay, check out our registration packages and pricing.

 

 

Welcome Reception

 

Join us at BASF "Gesellschaftshaus" for drinks and canapés with your fellow delegates.

 

Conference Dinner

 

The Conference Dinner 'Celebrating 40 Years of GPAE!'.

 

 

Companions Tour

 

Back for 2023!

We are happy to invite all companions of the GPA participants to a guided tour.

 

 

Hotel

 

We have a limited number of discounted rooms available at the Radisson Blu Mannheim Hotel.

 
---
The
Programme
We are delighted to present our 3-day outline to you:
DAY 1

DAY 1

 

DAY 2

 

DAY 3

Young Professional Training Day
Annual Conference
Annual Conference
Annual Conference
Registration
Registration
Registration
Registration
 
 
 
 
Young Professional Training Day
Workshop
Keynote Address
Panel Discussion
 
 
Morning Session
Morning Session
 
 
Lunch
Lunch
Lunch & Networking
Lunch & Networking
 
 
 
 
BASF Plant Tours
BASF Plant Tours
Afternoon Session
Afternoon Session
 
 
 
 
Welcome Drinks Reception
Welcome Drinks Reception

Exhibitor Reception

Conference Dinner

Conference Close
---
Become a
Sponsor
We are seeking Sponsors - Highlight your institution - Discover our sponsorship and exhibition packages and please get in touch with us today for more information.
Sponsorship and Exhibition Brochure

---
Get involved
today
Don't miss out! Save the date!
Don't forget to connect with us on LinkedIn, follow us on Twitter and join us on Facebook.